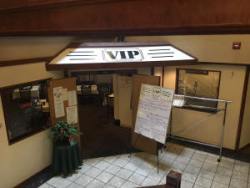 Helping your family with meals during the COVID-19 crisis!
After much thought and consideration, The VIP Restaurant has made the Decision to keep our dining room closed and discontinue the Popup Market and Take Out and Delivery Menu. We are going to focus on Catering and our Take and Bake Menu.
Thank you for your understanding.
Wednesday, June 3rd, will be our last day for take out.
A new Family Style Take and Bake menu is now available in two sizes.
To Place an order and schedule pick up or delivery please call or text Anthony at 218-443-2433 or email fargovip@outlook.com. Please place your orders 24 hours in advanced.
CLICK HERE for our Family Style Take and Bake Menu
Lower Level
624 Main Avenue (Block Six), Fargo, N.D.
Reservations are accepted and encouraged.
(701) 293-1999
VIP's service is always remarkable efficient and fast, but you never get fast food. Virtually every dish is made from scratch in our kitchen from the freshest ingredients.
Private dining at VIP
Larger groups upon prior request may be seated in The Garden Room where they can enjoy privacy while ordering off the menu or from a special menu. Open for Private Dinners of 15 or more. Rehearsal Dinners, Anniversary Party's Family Reunions etc.